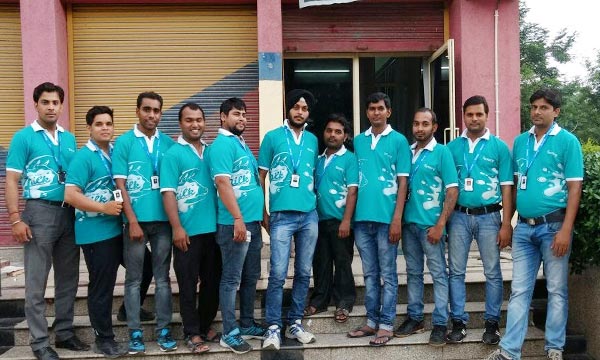 The Farmery Team
Our team has a rich experience of managing complex operations in sourcing, customer service, technology and logistics. It is managed by experienced and highly qualified professionals who are alums of Nestle, Delhi College of Engineering, Indian School of Business and Accenture Management Consulting.
We also have qualified dairy management professionals as our key advisers.
The Founder Message
Welcome to Farmery.
We are happy to see you on our platform.
Farmery started with a promise of providing unadulterated, chemical free farm fresh produce like milk, dairy products, fruits, vegetables, dry grocery and other things, to our patrons. We believe that everyone should at least have a choice of getting the right product. Over the years we have strived hard to upkeep this promise and improve at every stage as we grew.
When you join Farmery, you become a part of our big family. We take care of all our members and ensure that the experience is delightful for them. As a company we are very accessible and available for any complaints, queries or suggestions you might have. We have a very robust and proactive customer care team which is available from 7:00am in the morning till 8:00pm at night to resolve any issues you might be facing, ranging from ordering, scheduling your milk, planning your delivery to resolution of any complaints that you might have. Our Farmery App provides ease of ordering via Farmery.
I assure you that every Farmery patron is very special for us and we will always strive to provide the best experience to them. Hope to see you on board. Please remember that we are always accessible to you whenever you need by involvement.
Have a great day.
Vivek Kuttapan